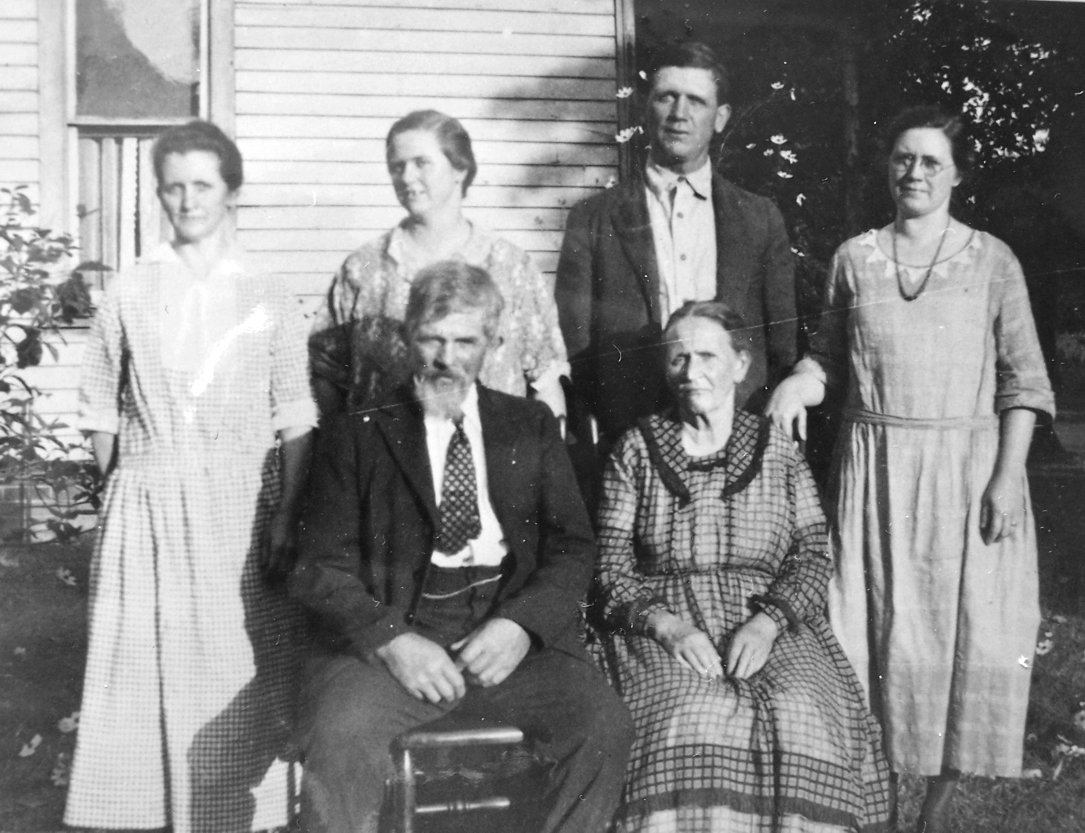 Albert Charles Dunning (1851-1922), Sophronia Ann Morrison (1854-1935) and four of their children. Standing: Bertha (1887-1985), Lora (1894-1972), David (1883-1977) and Bessie (1882-1993). Seated: Albert and Sophronia.
There are several connections between the Field, the Dunning and Morrison families of Gibson County, Indiana. Joseph Jackson Field married Rachel E. Morrison a sister of Sophronia. There is a Field/Morrison Cemetery on Steelman Road in Gibson County, Indiana.
This photograph and the other Dunning Family photographs were provided by Chris Doyle a great great grandson of Albert and Sophronia Dunning through their son David.
Click on each photograph to proceed through the set of three.