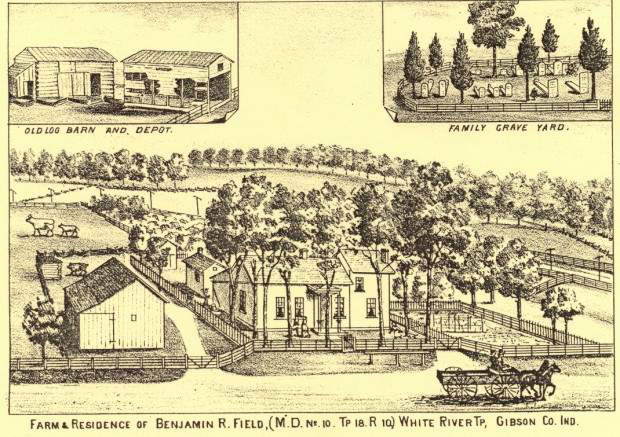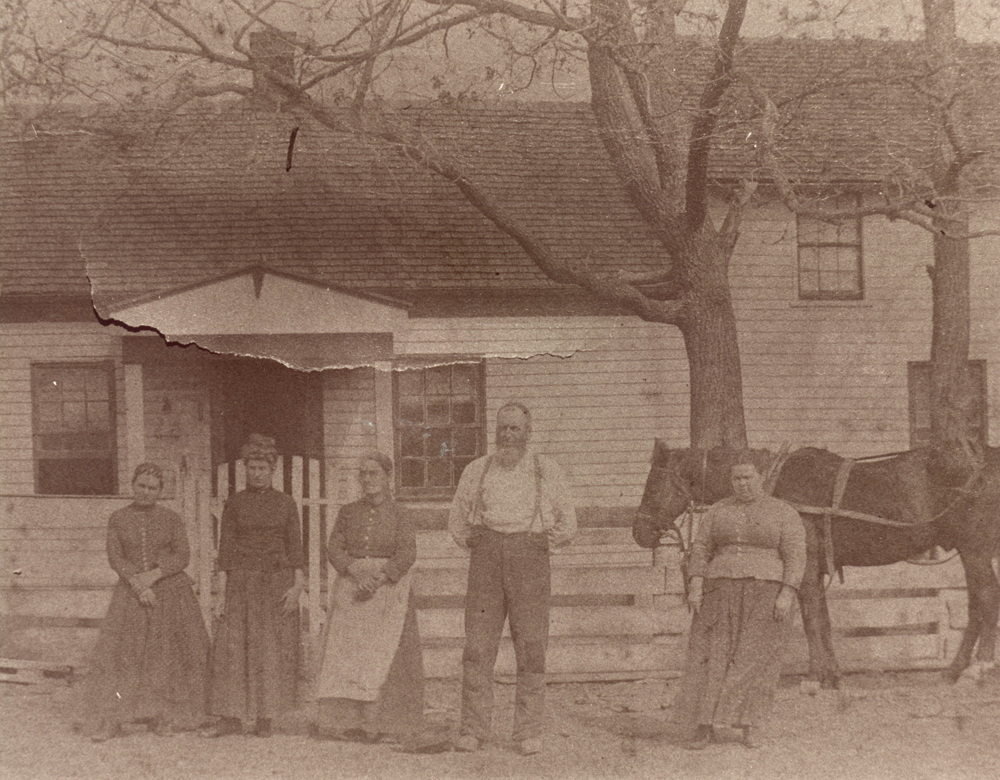 Benjamin Field in front of his home on Military Donation No. 10, in Gibson County, Indiana. The identity of the women is not known. They may be, from left to right, two daughters, one of his wives (not Lydia Brown) and perhaps another daughter.

Top drawing from Tartt, History of Gibson County, Indiana.
Bottom photograph in possesion of Eugene and Lucie Field.

Related Links:
Page 1 of photos from MD 10
"The Fields Family" in Tartt
Obituary of Benjamin R. Field
Obituary of George Emery Field, son
Obituary of Harvey Oliver Field, son
IOOF Cemetery, Hazleton, Gibson County, Indiana
History of Patoka , Gibson County, Indiana