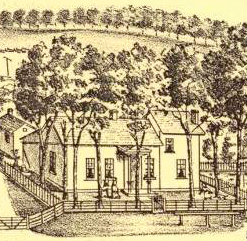 An Early History of Hazleton, Gibson County, Indiana by Leland S. Cunningham.
This is a publication found in the Willard Library Evansville, Vanderburgh County, Indiana.
There is not much information about the Field family, however, Abraham Field(s) can be found on page 39 noted as a master flatboat builder.
Link to a map of the Hazleton, Indiana, area.