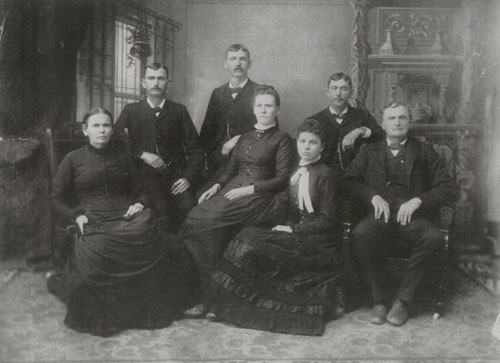 Left to right: Charity Field Randolph, John William Field, Benjamin S. Field, Cordelia Field Rawlings, Cynthia Field Fling, Keen W. Howard Field, Keen Withers Field. Keen Withers Field was son of Abraham Field and Grace Rainey and a grandson of Keen Field and Anna Lewis. Photo was taken around 1885 in Shelbyville, Shelby County, Illinois, by Babb & Fish Photography.
Photo provided by Rosemary and Bruce Field.
Bruce is a descendent of John William Field and Isabelle Hawk.