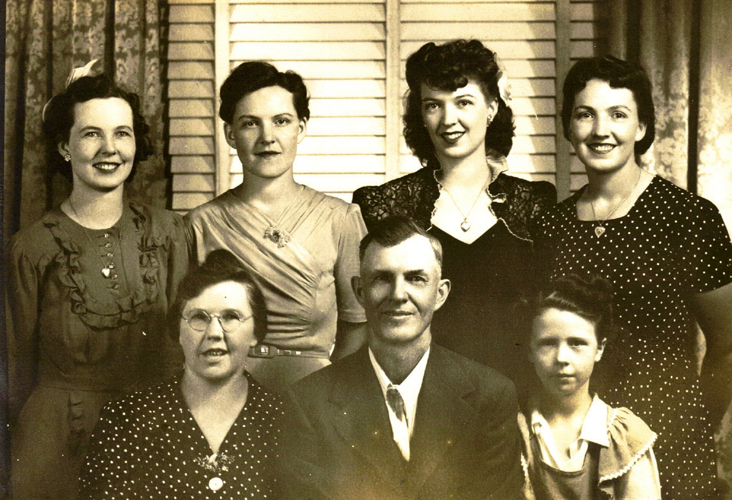 Back row left to right: Marie, Maxine, Faye, Panzi.
Front row: Julie, Hershel Massie and Sonya
Julia was a daughter of Margaret Hinkle Cansler, a sister of Lavica Hinkle Field. Lavia was the second wife of George E. Field a great grand son of Keen and Anna Lewis Field.

Photo provided by Brent Winds a second great grandson of Margaret Hinkle Cansler and the son of Maxine.