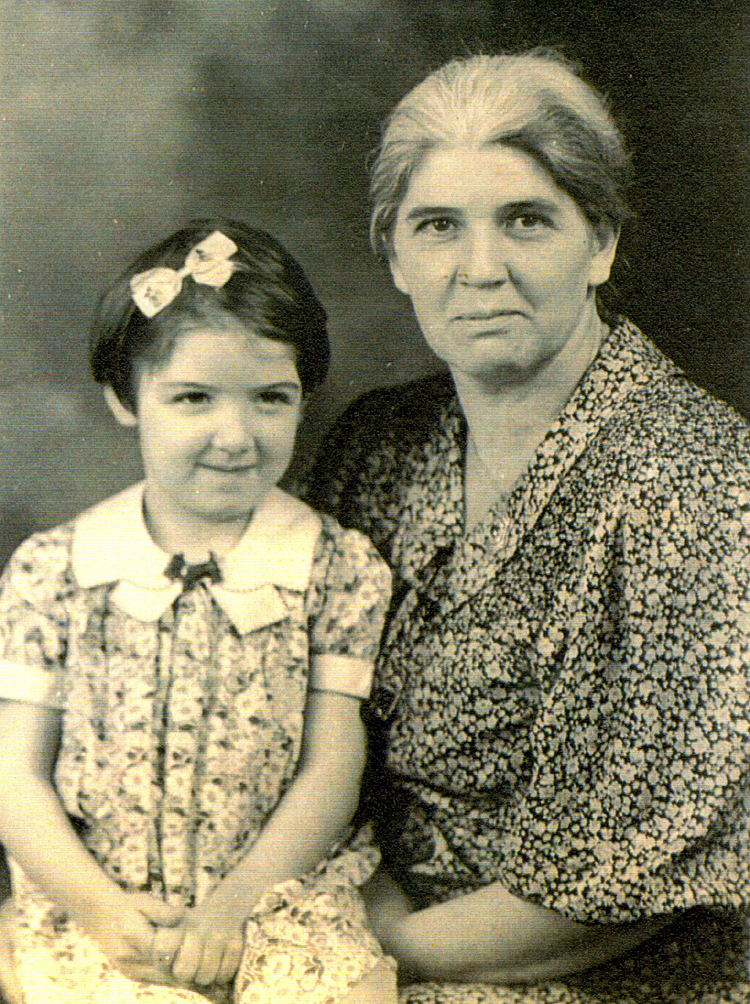 Rae Ellen Field was born the eighth child of Harvey and Marie Field of Nappanee, Indiana, in 1931. I always wondered how Harvey and Marie came up with the name Rae. I know that Ellen was Harvey's sister's middle name, Mary Ellen. She is the one that died at eight. The name originally came from Harvey's grandmother Lydia Ellen Brown of Gibson County, Indiana. That is as far back as that name goes in the Field family that we know.
Rae graduated from Nappanee High School in 1949. After graduation she became the secretary to the high school prinicpal. In August of 1950 she married Darwin Wenger. Rae and Dar had seven children. Kent, Karol, Janelle, Lynn, Lisa, David and Eric.
Together they opened the Wenger Mechanical Electrical buisness. In 1966 their daughter Lisa died. Dar passed away in 1987. Her oldest son Kent died in 2004. Rae owned and operated the 5th Street Deli, Michigan City, Indiana. She also owned and operated the Book Worm used book store in Elkhart, Indiana. In her later years she moved to California. Three of her children live in the San Francisco Bay area.
I always related to Rae because I thought I looked a little bit like her. I would look and her and see what I was going to look like in ten years. One time I was in the Book Worm book store and a lady came in to work her shift. My cousin Karol introduced me to her as her cousin Gene from California and the lady said, "Oh, you don't have cousins in California." Then she looked at me and said, "Oh, my God, you look just like Rae!"
Rae was not a person to take orders from other people, even her dad who was a pretty forceful man. Here is one story her sister Mary told me that shows that Rae would stand up to people. The family often took vacations in Ludington, Michigan. One year Rae had seen something she wanted to buy but did not have the money. So all during the next year Rae saved her money and was ready to buy what she wanted when she got to Ludington. The family was there and Rae announced she was going to some store to buy what ever item it was that she wanted. Her father looked at her and said, "No you are not, that is a waste of your money!" Rae then took her money out of her pocket and threw it at her fatehr's feet and stomped off while the rest of her bothers and sisters watched in amazement and horror. None of them would have had the nerve to ever do that.
I once asked Rae which of her parents she missed the most and she said her father. She told me he was her confidant and the one she went to when she needed advice about life and business.
One of the last stories I heard about Rae was in 2008 when she went to Indiana to see her family. Her sister Mary loves to get the family together so she planned a party at a local restaurant. Rae said, "Oh, no one will want to come and see me." Humm... on short notice 40 of the family showed up! We all loved our Aunt Rae.
(Click on each photograph to move to the next one.)