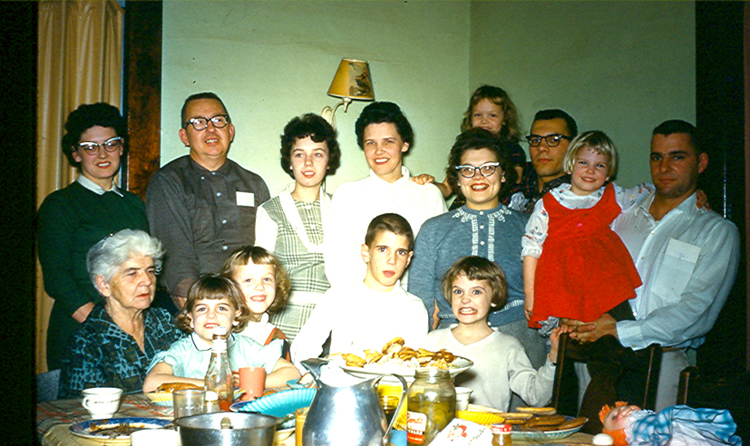 This photo was taken about 1964. I do not know whose house it was in.
The back row is Rae, Merle, Karen, Mary, Suellen and Dave in the back holding Polly. On the far right is Dar holding Lynn.
In the front is Marie, Jenny, Becky, Kent and Karol. Grandpa Field was not very happy with Karol's "smile." He told her she ruined the photo and she could not be in any more of his photos. We all think it is cute!