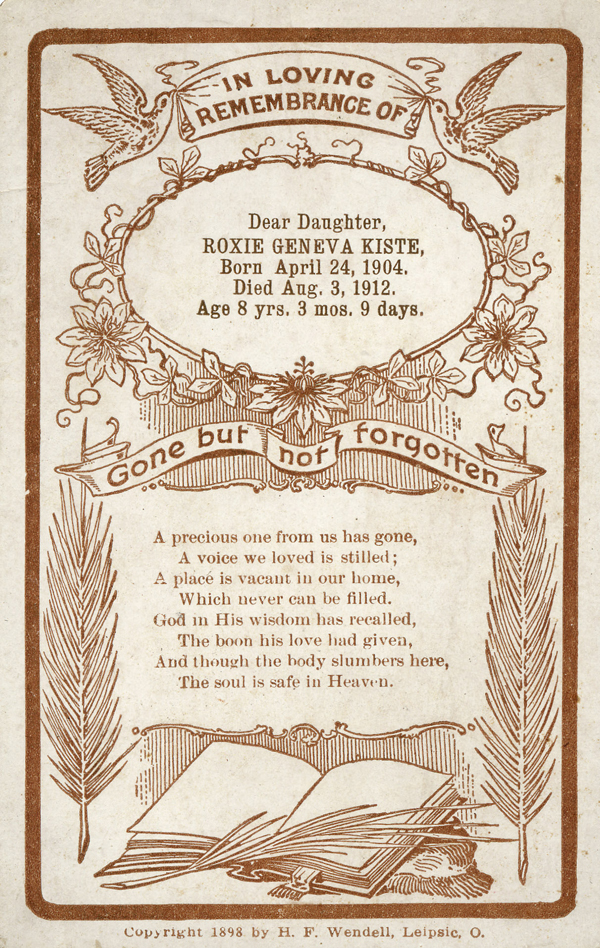 Roxie Geneva Kiste was a daughter of Charles Marion and Fanny Rose Wilson Kiste. She was born in Goshen, Indiana, 24 April 1904 and she died, 3 August 1912. Fanny Rose was a daughter of John Benjamin Wilson and Susannah Barbara Adams of Kosciusko County, Indiana.
Click on each image to proceed through the set of two.
Click here for a photo of the Charles and Fanny Kiste family.
This obituary and the photo of Roxie was provided by Phyllis Keller a desdcendant of John and Susannah Wilson.