Map of Northeast corner of White River Twp.
Gibson County, Indiana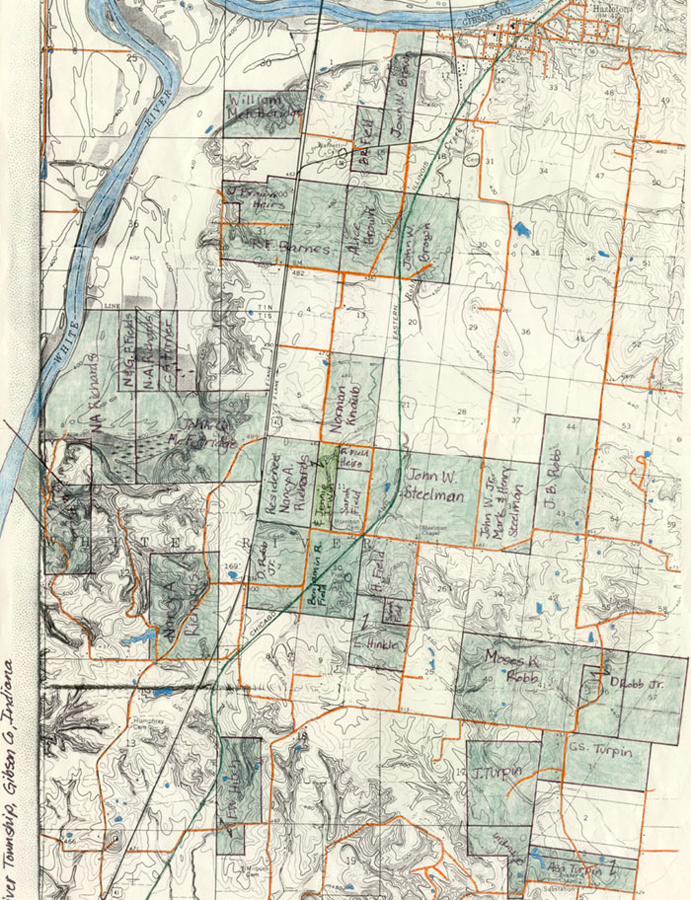 Areas in green are 1881 landholdings of the Field family and families with a connection to the Field family. This map is a portion of the USGS Patoka Quadrangle, Indiana, 7.5 minute series (topographic). The areas in green correspond with An Atlas of Gibson and Pike Counties, Ind. D. J. Lake & Co. Philadelphia, PA., 1881.