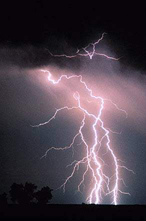 Death of Joseph Lorenzo Field (1856-1880)
One of the saddest accidents it has been our painful duty to chronicle for some time occurred on Richland Saturday. Mr. Joseph Fields, a most estemable young man was out in the field harrowing. The storm which our home readers will doubtless remember, came up and young Fields started to unhitch his team and go to the house. He had the horses partially unhitched when the horse nearest him was struck by lightning thereby killing it and injuring him so that he died before any assistance could be rendered him. The event cast a gloom over the community that will take some time to dispell.


From the Windsor Gazette, April, 1880.
Windsor, Richland Township, Shelby County, Illinois.
Joseph was the son Keen W. Field and Sarah Duncan. (21 July, 1856 to 24 April, 1880) Joseph is buried in the Ash Grove Cemetery, Richland Township, Shelby County, Illinois.