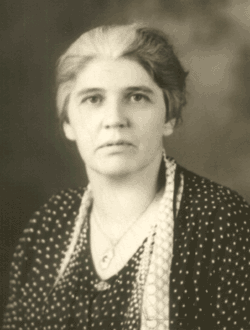 NAPPANEE-Mrs. Marie J. Field, 75, of 805 W. Market St., whose husband, Harvey O. Field, former editor of the Nappanee Advanced News, died a week ago, died at 2:10 a.m. today in the Marion General Hospital. She had been a patient there for 12 hours. She had gone to Marion with her son after services for her husband last week. She and Mr. Field were married on June 17, 1909, in Valparaiso. They came to Nappanee in 1927, residing here since that time. She is survived by three sons, Leslie of Marion, Howard of Fresno, Calif., and Glen, of Syracuse; three daughters, Mrs. Jacob Williams of Chesterton, Mrs. Merle Clouse, of Nappanee and Mrs. Darwin Wenger of Elkhart; 19 grandchildren and seven great-grandchildren. Friends may call after 7 p.m. today at the Wright-Yoder Funeral Home. Private services will be held at 2 p.m. Wednesday in the funeral home, Rev. Harold Thrasher, pastor of the Methodist Church, of which she was a member, and Rev. Robert Wagoner, pastor of Osceola United Missionary Church officiating. Burial will be in Violett Cemetery.

Marie Jeanette Eddy was born 23 April 1891, in New York City. She died in Marion, Grant County, Indiana, 15 February 1966. She married Harvey O. Field 17 June 1909, in Valparaiso, Porter County, Indiana. For most of her life she lived in Nappanee, Elkhart County, Indiana. Together with Harvey they owned and operated the Nappanee Advance News from 29 July 1927 to 2 July 1953. She was a linotype operator and did many other jobs at the news paper.
Marie and Harvey had eight children, six of which survived to adulthood. Two daughters are still living.
A biography of Marie can be found elswhere on this website